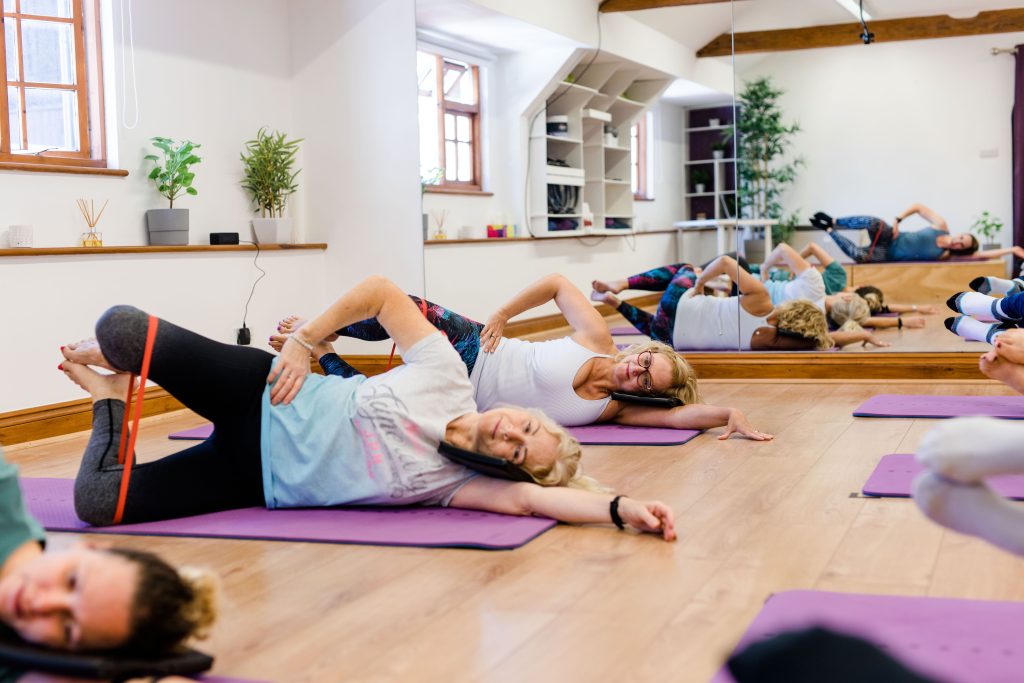 Our Pilates sessions offer a unique system of body conditioning that stretches and strengthens your muscles, as well as improving flexibility, balance, breathing, posture, and alignment.  Our classes are also great for helping you to ease aches and pains!
In our sessions, we target the deep postural muscles of the abdomen and spine to improve core stability and posture. Our classes also encourage you to focus your mind as you exercise the body, gradually improving your general body awareness, co-ordination, and overall alignment.
How long will it take before I see and feel the results?
It can take a few weeks for you to see & feel the results. As with any exercise, your muscles take 6-12 weeks to adapt, which is why we always recommend you joining us for a minimum of 3 months – we want to help you make lasting changes to feeling & moving better, and we also want you to see and feel the benefits & results yourself! Although the physiological changes in our bodies take a few weeks, most of our clients start noticing a reduction in their aches and pains after just 1 or 2 sessions!
What Pilates options do you offer at Animated Physiotherapy?
We offer a range of Pilates memberships to suit you, whatever your needs. We recommend you start with a free trial class first, which you can book here.