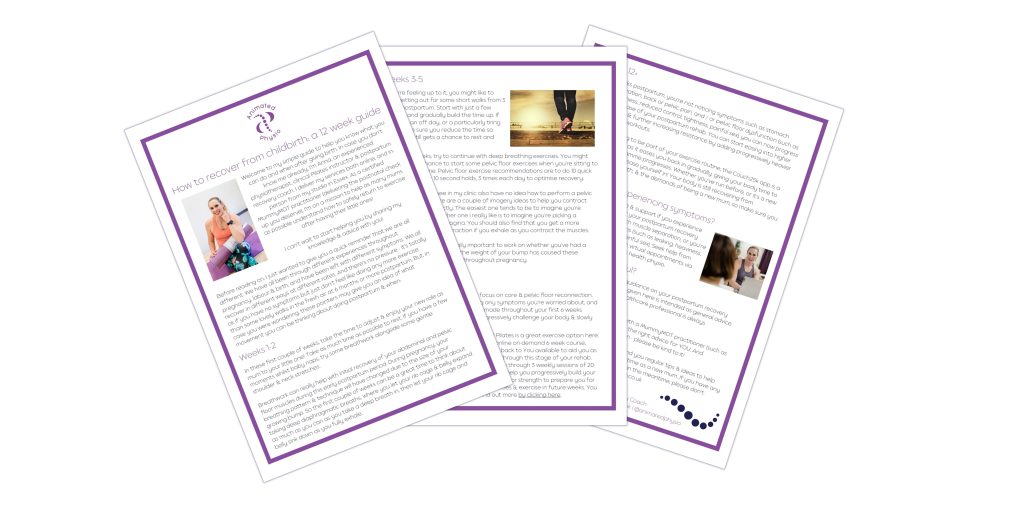 Are you looking for reliable guidance to help your postnatal recovery?
Do you feel unsure what exercise & activities you can and can't do following the birth of your little one?
Are you finding it hard to access reliable information on how to return to exercise safely after having a baby?
This 12 week guide, written by myself, Anna Meggitt, using my knowledge as an experienced women's health physiotherapist, will give you the advice you need to complete your postpartum journey feeling strong & confident in what your body can do as a new mum!
By downloading this guide you will be added to Animated Physio's mailing list from which you can unsubscribe at any time.