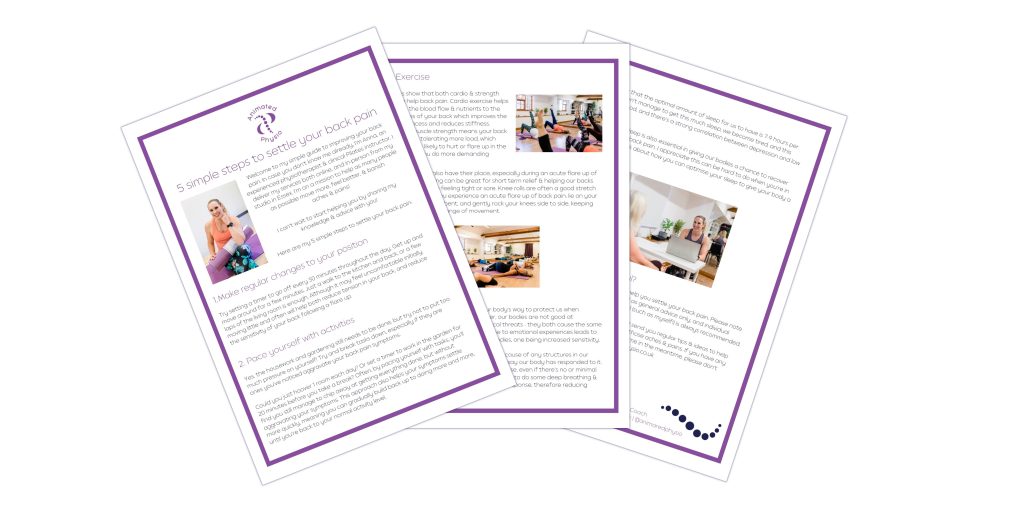 Start taking action to settle your back pain today with these 5 simple steps!
Are you sick of your stiff, sore and achy back stopping you from doing the things you love?
Do you feel like you've tried everything but you back pain is still holding you back from managing your day-to-day activities?
These 5 simple steps will empower you to take control of your back pain & help you on the road to recovery: leaving you feeling stronger, more flexible, and more confident!
By downloading this guide you will be added to Animated Physio's mailing list from which you can unsubscribe at any time.